Y'all know, I am all about simple weeknight family meals. I am a busy mom and I just don't have time for elaborate dinners every night. Even though I like easy, that doesn't mean I want boring! Lately we have been getting a little tired of the same things so I decided to try something a little different. This Korean Chicken Stir Fry was so easy and absolutely delicious! I loved that it took less than 30 minutes and even my kids loved it!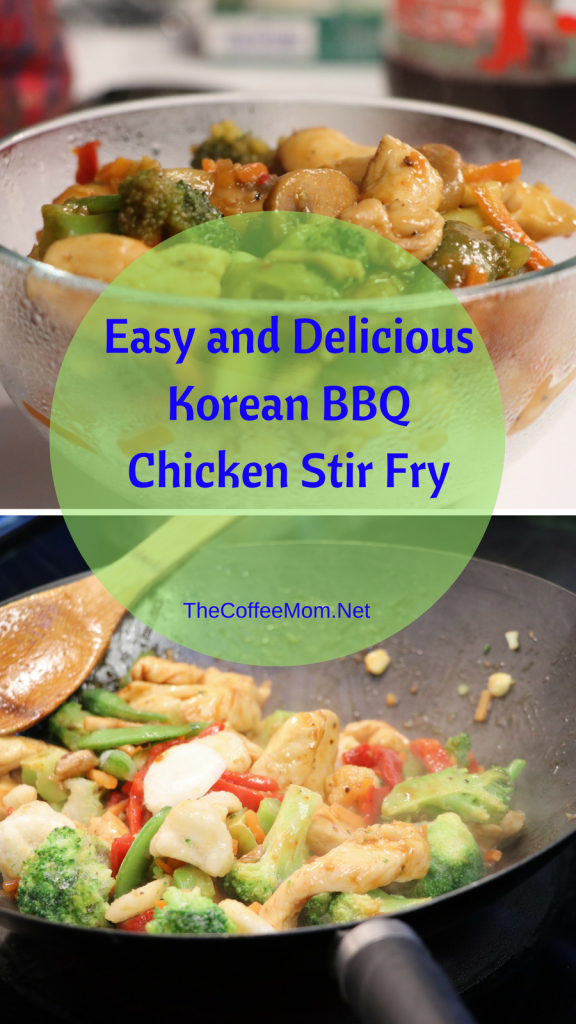 *This post may contain affiliate links. This means if you make a purchase using one of these links, I will receive a small commission at no extra cost to you*
Korean Chicken Stir Fry
So I recently checked out Aldi for the first time ever. I know, I am late on this train! It was a really great experience and I was surprised by the variety and the prices as well. While I was there I grabbed a jar of Korean BBQ sauce. I had no idea what I was going to use it for, but it sounded too good to pass up! It sat in my pantry for a bit, as I was still unsure what to use it with. Recently though, I had decided to do a frugal pantry challenge, and that has inspired me to come up with new recipe ideas using only what I have available.
One busy night, I ended up grabbing out this Korean BBQ sauce, some frozen stir fry veggies, and chicken. This combination lead to the deliciousness that became my Korean chicken stir fry!
Time To Cook!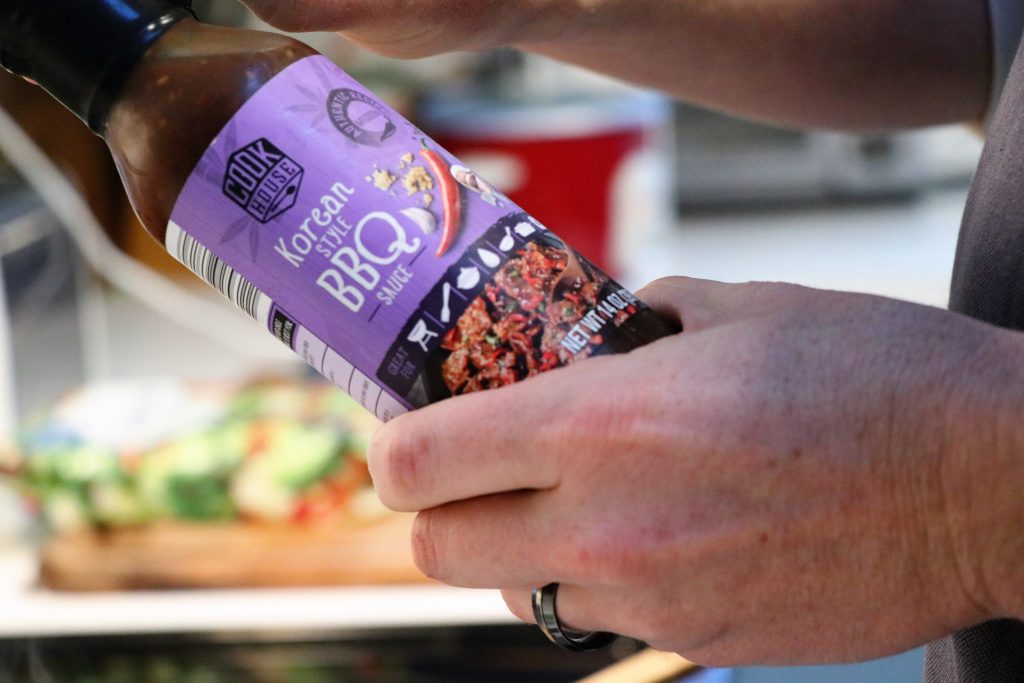 The best part about this dish, other than the fact I had everything in my pantry already, was that it was so quick to make! We served ours over rice, so I actually made my rice first. Using my handy dandy rice cooker that I got off of Amazon. Seriously, if you don't have one of these, you need one. I never really made much rice before since it is such a pain to make. Now that I have this gadget, I make rice all the time and it is done to perfection in 20 minutes!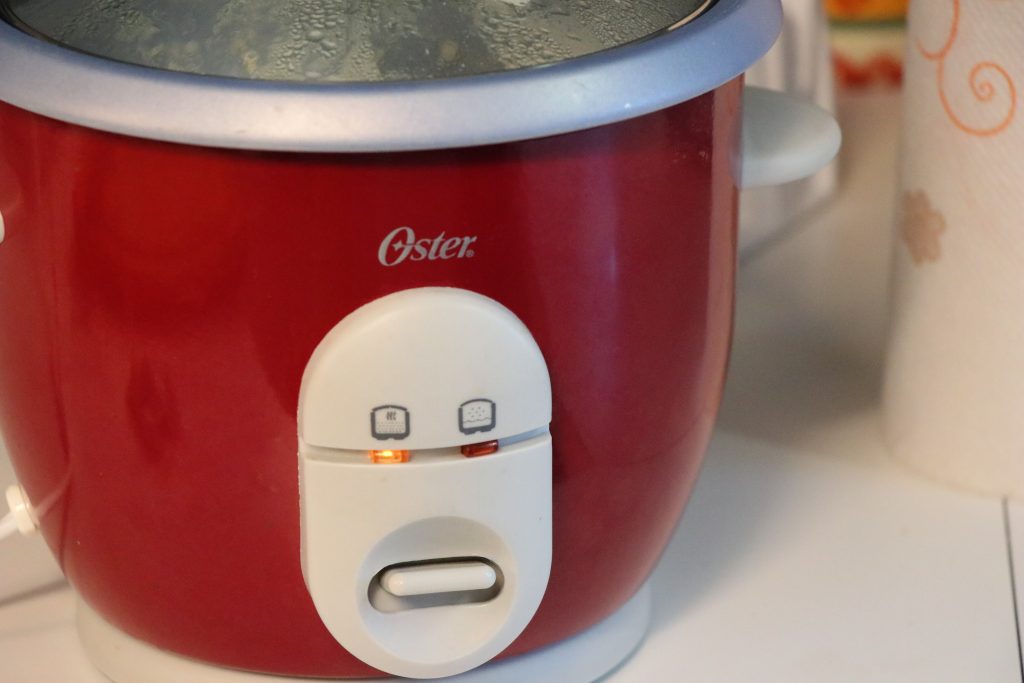 So I start my rice and let it cook while I am making the rest of our meal. To make my Korean chicken stir fry I like to use a Wok. I feel like it makes it cook evenly and honestly they are just fun to use! To start off, I just diced up my chicken and threw it in the pan with a little bit of minced garlic. After letting it cook a little, I added in some of the Koran BBQ sauce.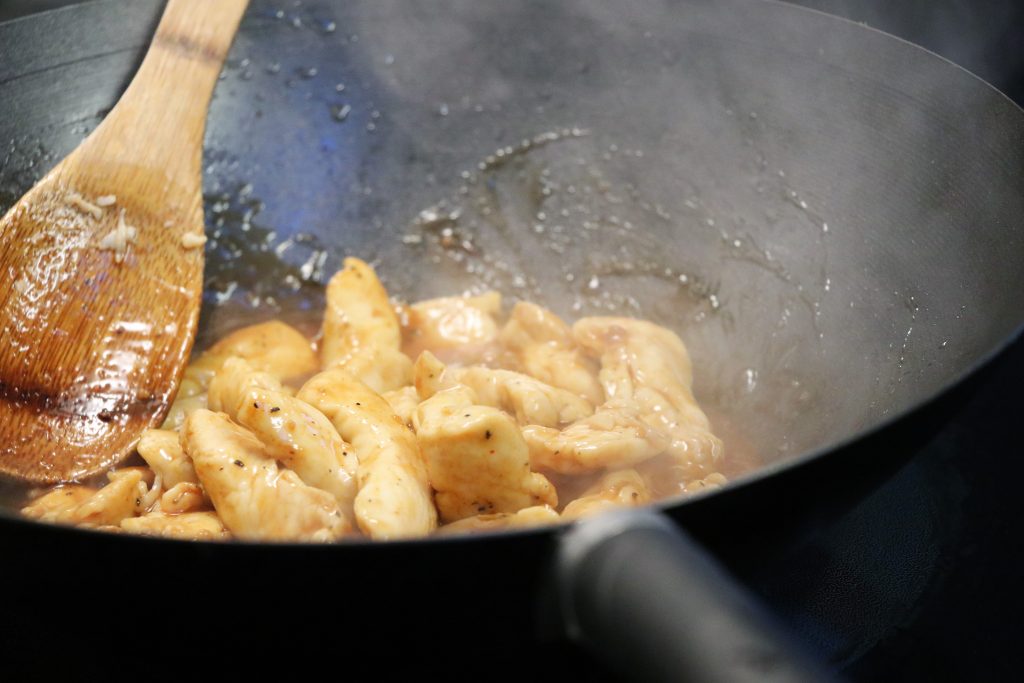 Once it cooks a little, I add in my vegetables. Now, you can use fresh vegetables if you would like, and it would be delicious. I personally used a bag of frozen vegetables since I happened to have it in my freezer.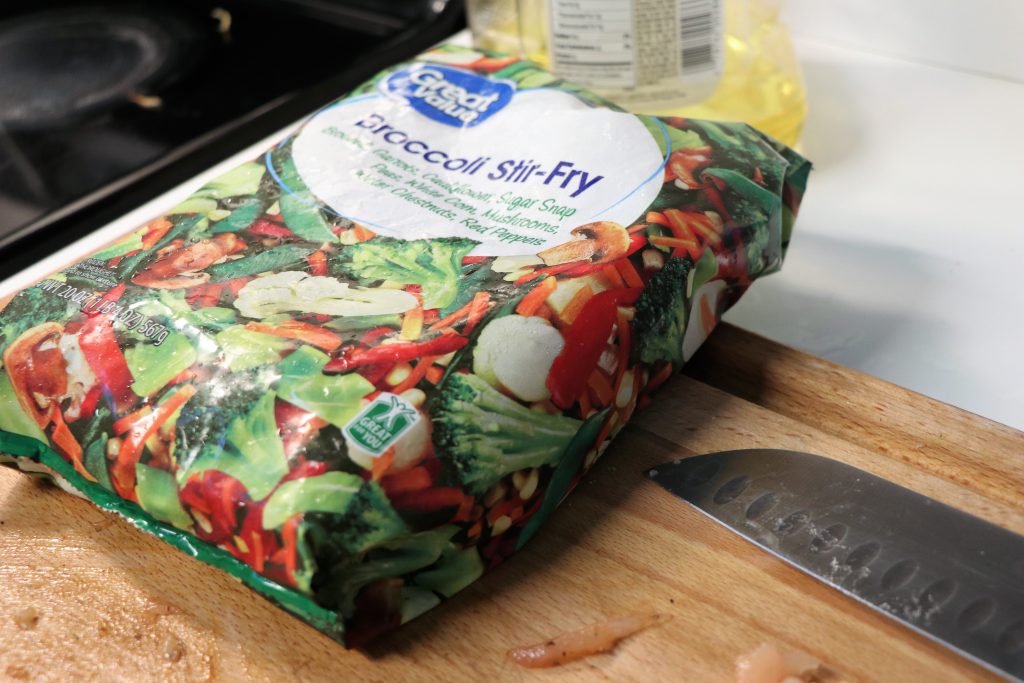 Once the vegetables were added in, I ended up adding in even more of the Korean BBQ sauce. Let it cook for a little bit, about 15 minutes. Once the veggies are done you are ready to eat!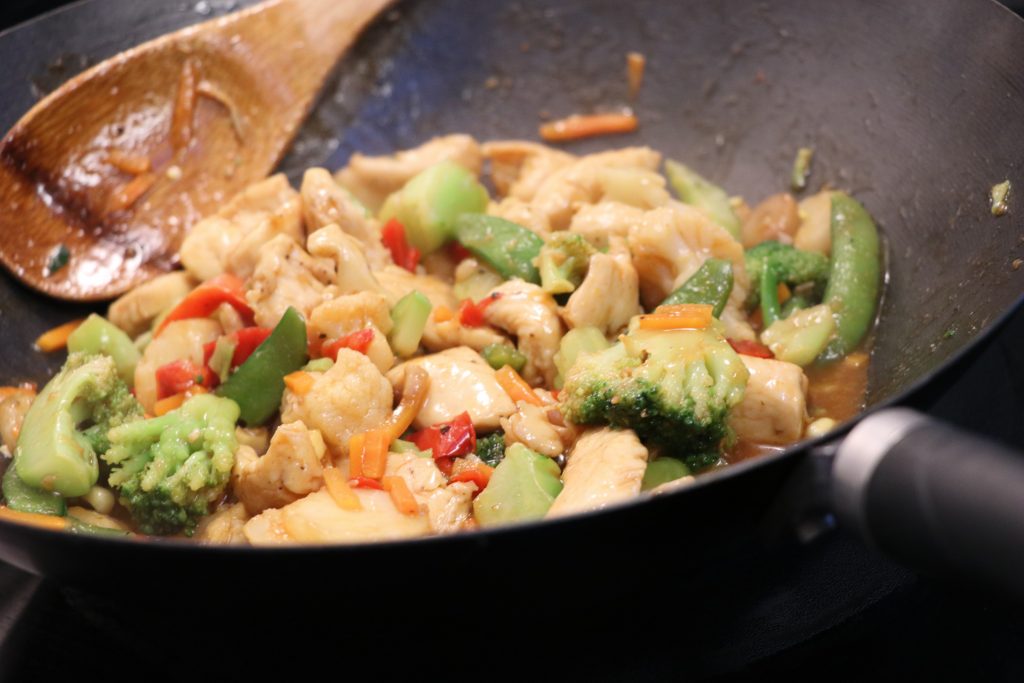 Seriously, that's it! So easy and super delicious! By the time the chicken and vegetables are done, your rice should be as well. Then all you have to do is serve the Korean chicken stir fry over your rice and enjoy your easy weeknight meal!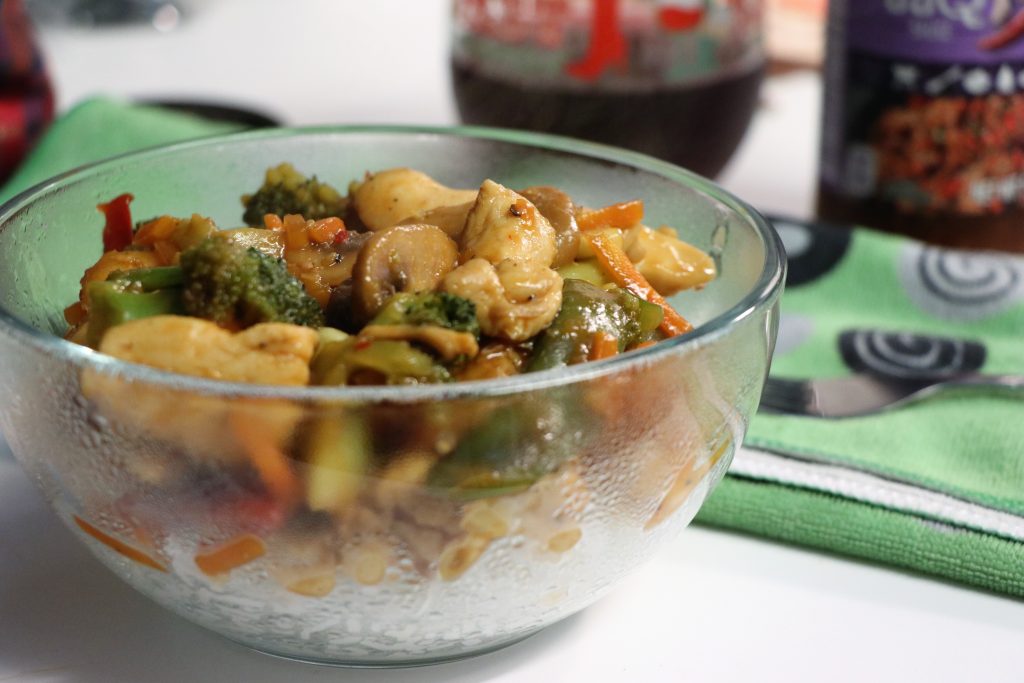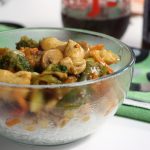 Korean Chicken Stir Fry
This Korean chicken stir fry is a quick and easy weeknight meal that the whole family will love!
Ingredients
1

LB

Chicken Breast

1

Bag

Frozen Stir Fry Veggies

1

Bottle

Korean BBQ Sauce

1

Tbsp

Minced Garlic

White Rice
Instructions
Cook your rice while you are making the rest of your dish.

Dice chicken and add to hot Wok or pan with minced garlic

Cook for about 5 minutes, then add in some of your BBQ sauce. I did not measure mine and just did it to how "saucy" I wanted my meal.

Cook about 15 more minutes and add in your vegetables. ( For fresh vegetables, allow for a little longer cook time)

Top veggies and chicken with more sauce ( to your liking) and cook until veggies are soft.

Serve over rice and enjoy!