Our weather has been cooling down, and that means it is time for chili! Chili has always been a cold weather staple in our house. It is warm, hearty, and everyone loves it! With the new year, we are making an effort to eat healthier as a family, so we decided to make this one pot turkey chili as opposed to our regular chili with beef and sausage. I have to say, it was a hit! Not too spicy but not bland at all. The kids loved it, and we had plenty of leftovers for lunches. So if you are looking for a somewhat healthier version of a classic chili, then you my friend have come to the right place!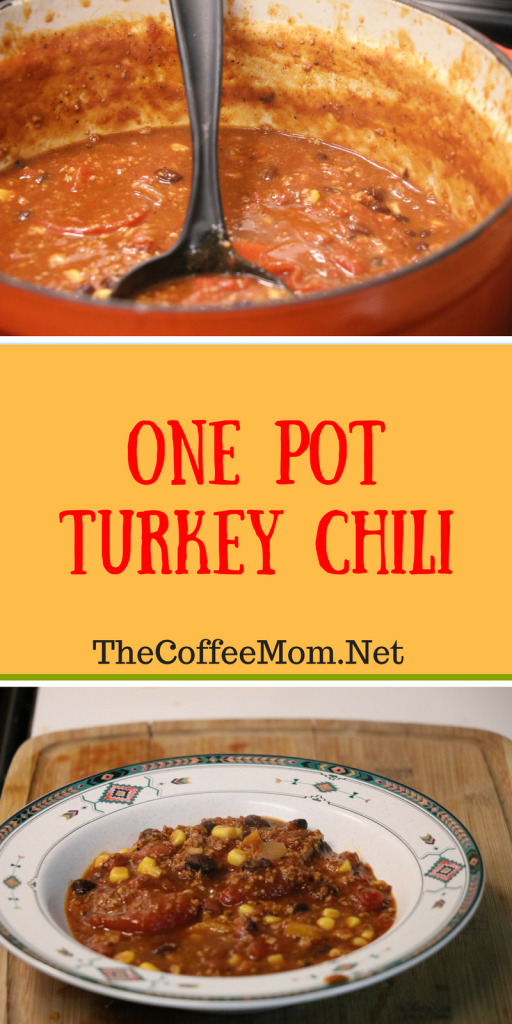 *This post may contain affiliate links*
One Pot Turkey Chili
As I mentioned earlier, my family is working towards a healthier year in 2018. This isn't going to be an overnight change, but one that comes slowly. Healthy lifestyle changes need to be adapted to slowly in order for them to really stick. One of the first changes we have decided to make, is substituting out ground beef in favor for turkey in a lot of our staple recipes. Ground turkey seems to be leaner and I got quite a bit of it for a really great price recently. Our first real venture into using our ground turkey was this one pot turkey chili, and I have to say it was a hit! Even my husband, who was very skeptical, went back for seconds.
One Pot, Easy Cleanup
I love how simple this recipe is, and how easy cleanup is. One pot meals, in general, are my favorites to make. Less dishes makes me a happy mom for sure! For almost all of my one pot meals, I like to use my Dutch Oven. I received it as a wedding gift a few years back, and it has been my bestie since day one. This thing can do some serious cooking, and you can make just about anything in it.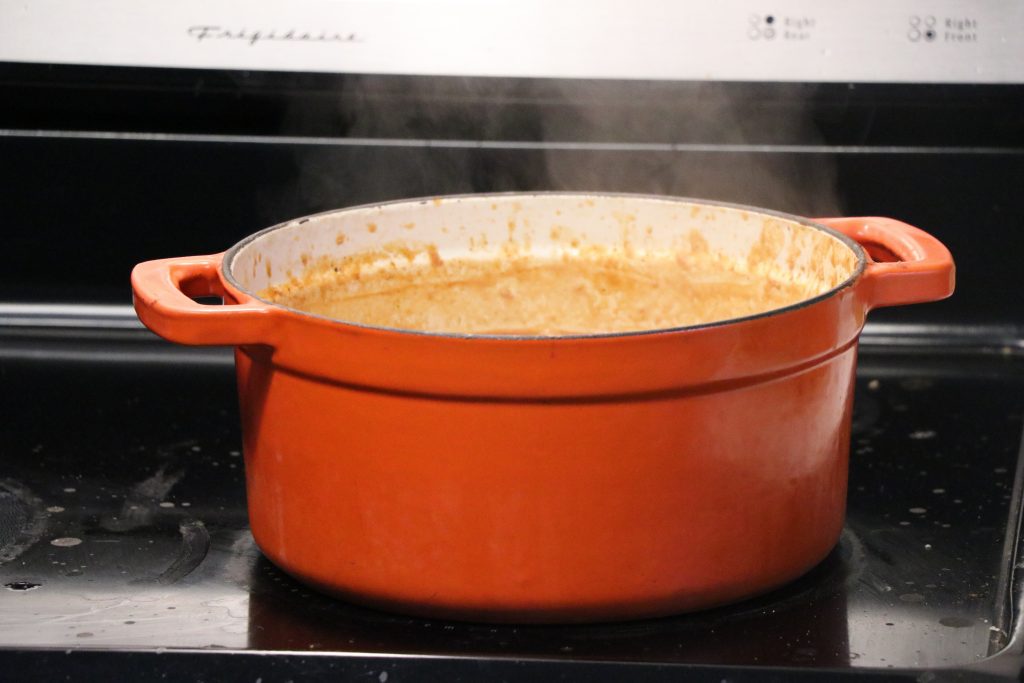 There she is in all her glory. I will say, she gets hot super fast, so you pretty much always have to use a low heat setting. It reminds me of a slow cooker in the way it cooks, but typically cooks much faster. Bonus, it is easy to clean! I have had some serious burns in this thing and there as been nothing that an SOS pad and a good soak hasn't been able to remove.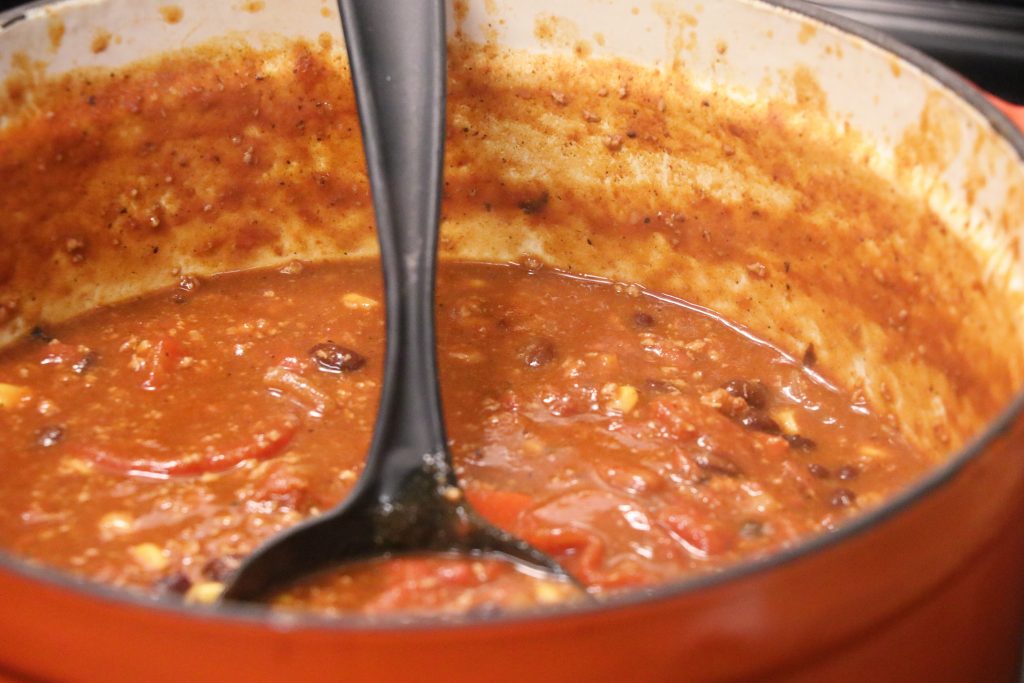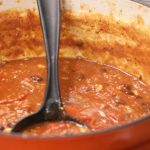 One Pot Turkey Chili
One Pot turkey chili. Hearty and delicious with less fat that the classic.
Ingredients
1

Lb

Lean Ground Turkey

1

Can

Corn

Drained

1

Can

Chili Beans

Drained

1

Can

Black Beans

Drained

1

Can

Diced Tomatoes

1

Can

Stewed Tomatoes

Optional

1

Tbsp

Tomato Paste

1

Can

Plain Tomato Sauce

1

Tbsp

Minced Garlic

1/2

Onion

Chili Powder

Cayenne Pepper

Paprika

Salt and Pepper
Instructions
Dice your onion and cook it in your pot along with the turkey and minced garlic

Once turkey is fully cooked, add in all canned ingredients.

Stir and allow to simmer about 10 minutes, adding in spices to taste

Stir in Tomato paste and allow to simmer for about 15 more minutes