I remember spending a lot of time with my grandparents as a kid. Grandpa would paint and go on adventures with me, and grandma would cook. She was a five foot tall ball of fire and her cooking was second to none. One of my favorite things we used to make were my grandma's oatmeal cookies. They were sweet, crunchy, and had so much butter that Paula Deen herself would be proud. When my grandma passed, my mom took up the mantle of cookie maker, and now it is starting to be passed on to me. This one recipe is something that has been enjoyed by our family for generations, and eventually I will pass it down to my daughter, who already loves to be in the kitchen.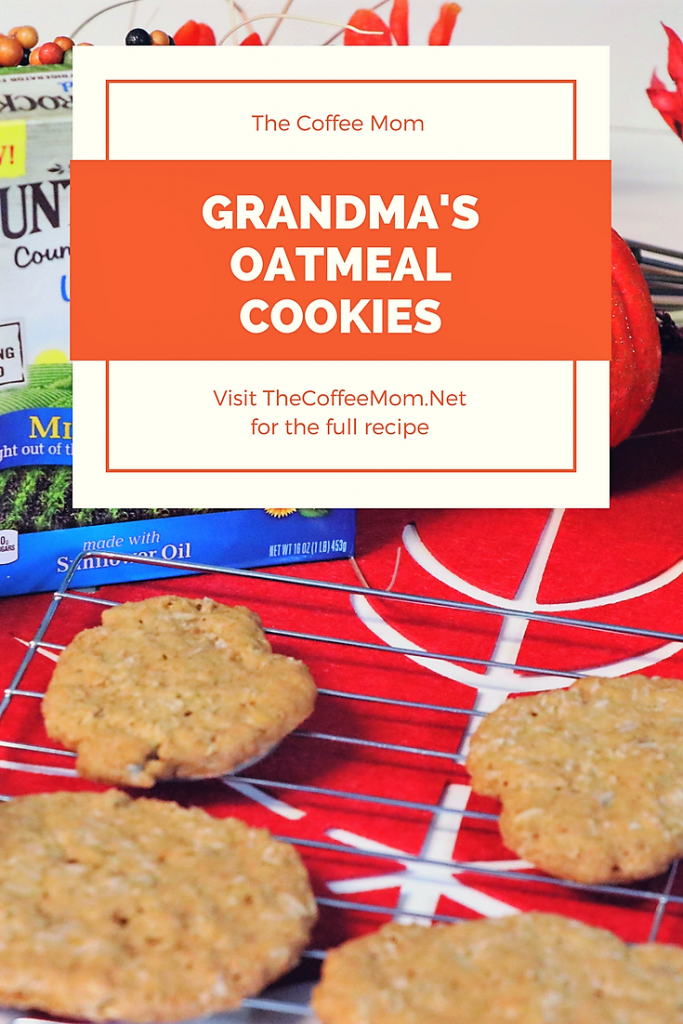 *This post may contain affiliate links. If you make a purchase through these links, I will receive a kickback at no extra cost to you.*
Grandma's Oatmeal Cookies
My grandma's oatmeal cookies always really get me into the Fall spirit. They remind me of spending time with my grandparents in their mountain cabin in North Carolina, enjoying the brisk fall air. Since they have passed, my mom and I are the cookie makers now and we will pass it down to my daughter and son, who will hopefully pass it down to my future grand kids. I love having this tradition, and I wanted to share a little bit of that with you. While these cookies are special, they are by no means a secret. Maybe by sharing my grandma's oatmeal cookies with you, you can start your own family tradition!
What You Need
Unlike many of the other recipes here on The Coffee Mom, this does not have minimal ingredients. In fact, it has quite a few ingredients, but most them them you probably have in your home already.
You will need: Butter, Brown Sugar, Sugar, All Purpose Flour, Baking Soda, Salt, Vanilla, Oatmeal, and eggs.
Well, really the list doesn't seem that long, until you keep reading down below and see how much of some of these you need. (Hint: Paula Deen amounts of butter up in here because Grandma didn't play around).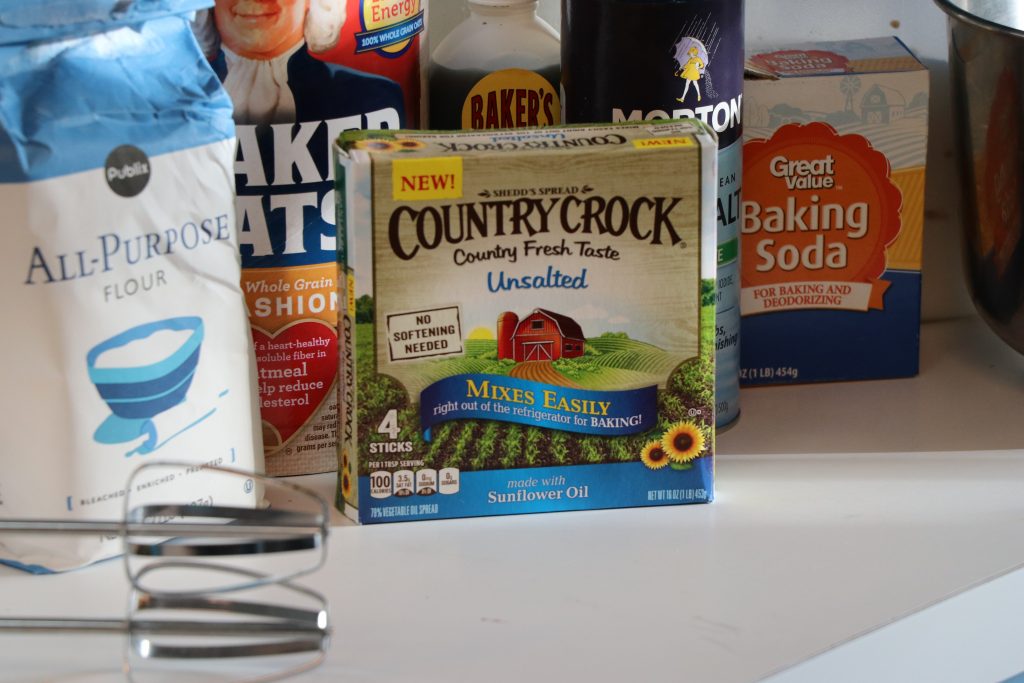 Phase 1
Oh yea, you read that right, Grandma's oatmeal cookies are made in 2 phases. I promise though, they are worth the effort! The first phases is rather simple, you mix together your butter and both sugars.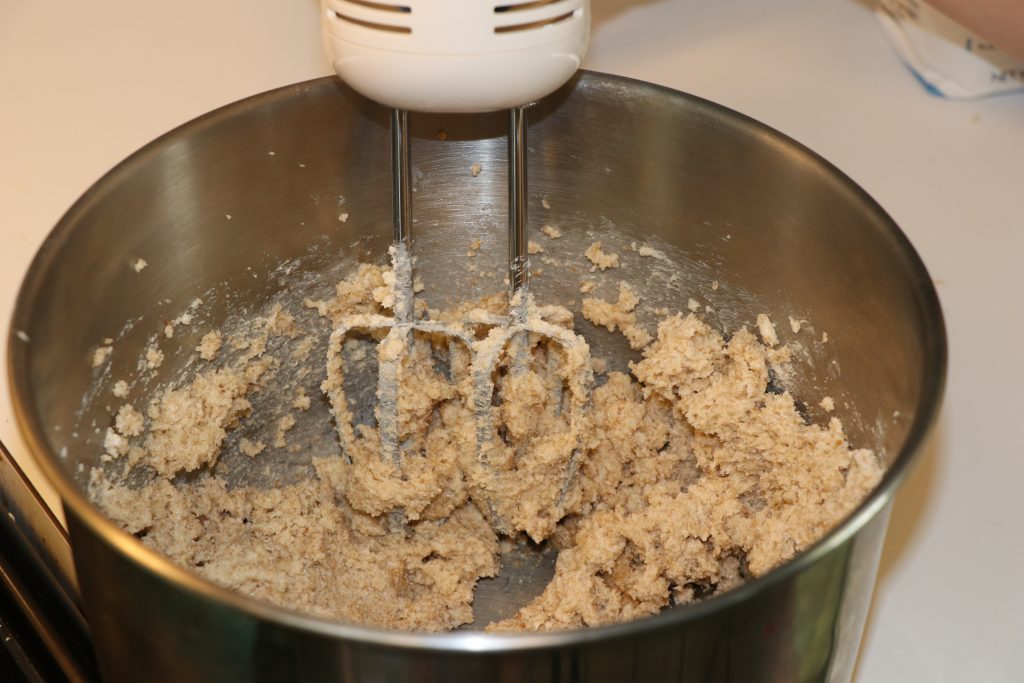 Once they are nice and creamed, slowly start adding in the rest of your ingredients. This works well with a stand mixer or a hand mixer. I wouldn't recommend mixing by hand though, because it gets pretty thick.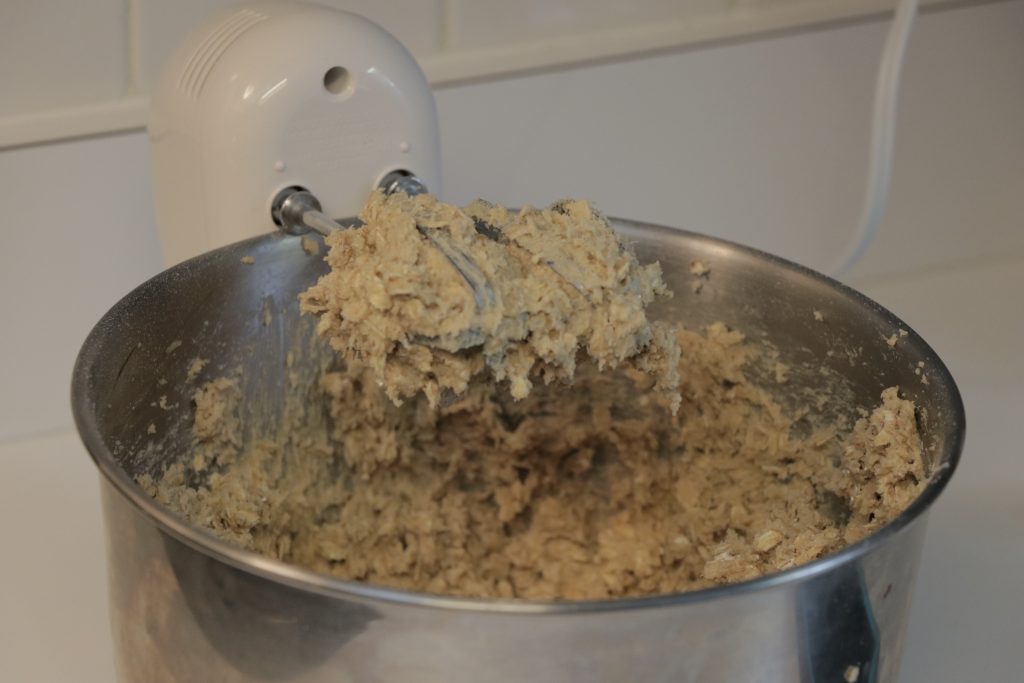 Once everything is well mixed, you are going to separate in half and form into two loaves. Once you have your loaves, wrap them in wax paper and freeze until they are hard.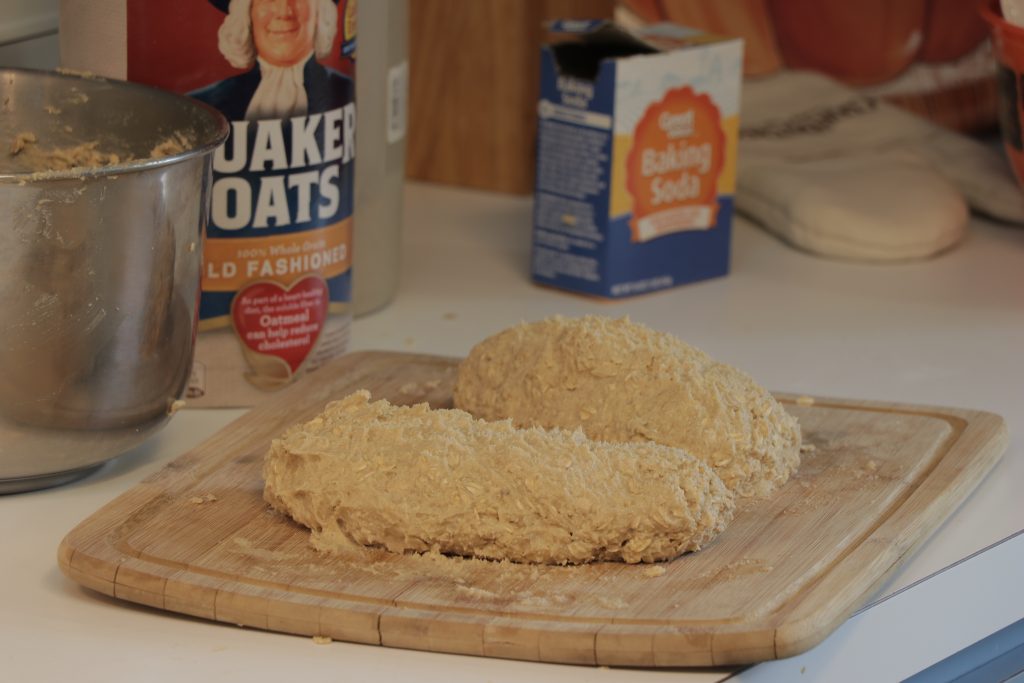 Phase 2
After the dough is nice and hard, probably after a few hours but I like to let it set overnight, it is time to bake! Pre-heat your oven to 325. While you are waiting, you want to slice the dough as thin as you can and place onto a cookie sheet. Cook time will vary depending on your oven and the thickness of the cookies. Mine took about 12-15 minutes to fully cook.
Let them cool down and enjoy!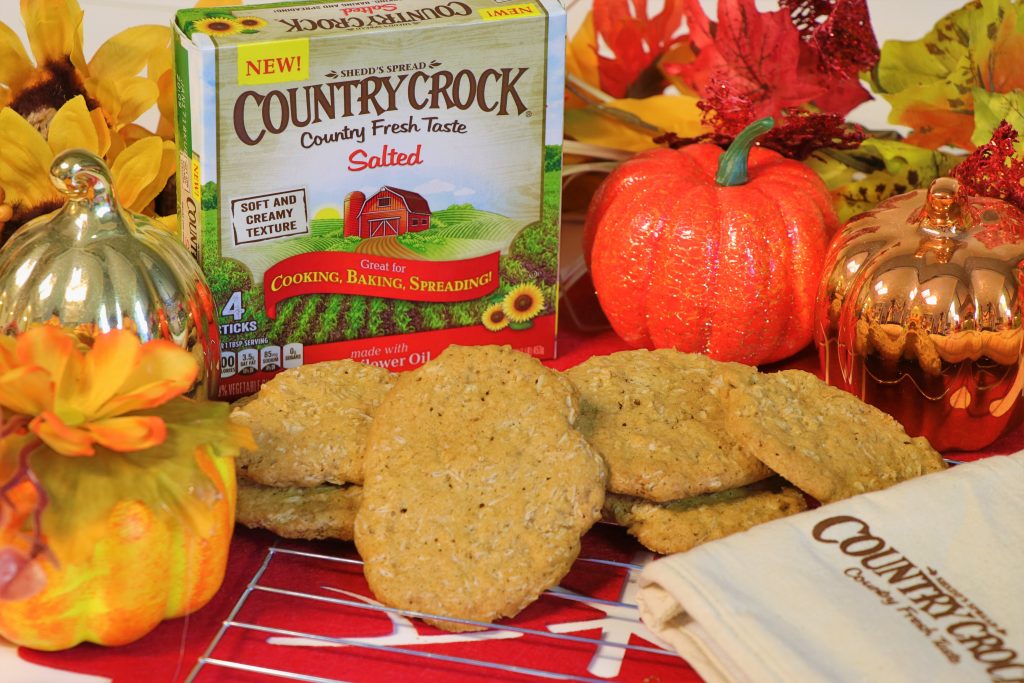 *I used the Country Crock buttery sticks, which allowed me to bake my cookies without softening the butter! While this post is NOT sponsored, you can check out my Instagram post in partnership with Country Crock here*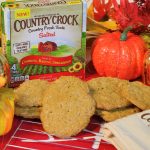 Grandma's Oatmeal Cookies
Thin, crispy, and sweet, Grandma's Oatmeal Cookies.
Ingredients
2

Sticks

Butter (softened)

1

Cup

Brown Sugar

1

Cup

Refined Sugar

2

Eggs

1.5

Cups

All Purpose Flour

1

Tsp

Salt

1.5

Tsp

Vanilla

3

Cups

Oatmeal

1

Tsp

Baking Soda
Instructions
Slowly stir in the rest of the ingredients until well mixed

Separate and made 2 loaves

Wrap loaves with wax paper and freeze until hard ( overnight is optimal)

Slice very thin and bake for 12-15 minutes